Meet the Governors
Welcome to the Governors' section of our website!
If you would like to contact the Chair of Governors please email:
clerk@shoreham.kent.sch.uk
Governors of Shoreham Village School
As Governors, we aim to provide all children at Shoreham Village School with the confidence and academic skills that will enable them to reach their own personal goals.
Our skills are varied, we come from different walks of life and volunteer our time for meetings, monitoring visits, training and other activities, but we have a common objective to help the school become the best it can. To this end, we are committed to supporting our Head Teacher to manage the school in such a way that it provides a learning environment that encourages all our pupils to make progress academically and socially.
Working closely with the Headteacher, we aim to:
Support all the staff who are dedicated to inspiring our pupils
Engage with parents, carers and the wider community in a partnership where all opinions are valued
Create a caring, friendly and supportive school where children can reach their learning objectives
Under our committee model of governance, each year we have three Full Governing Body meetings, three Resources Committee meetings and three Teaching and Learning Committee meetings to review the performance of the school. In addition we make monitoring visits which focus on some aspect of the School Plan and these are reported back to our meetings. Regular training is undertaken to ensure we achieve the high standards required of a successful governing body.
We are also responsible for approving and monitoring the school budget, completing an annual Health and Safety audit, and maintaining and improving the school's premises.
The safety and wellbeing of the children and the quality of teaching and learning is at the heart of our activities. We are committed to providing an education that meets the needs of each child in a safe and supportive environment.
Shoreham Village School Governing Body consists of governors comprising parents, co-opted governors, one local authority governor, one staff governor and the Headteacher.
Diversity information has been gathered from our governors but due to our small numbers, publication of this data may compromise anonymity. Governors follow the Public Sector Equality Duty when recruiting new members to the board.
Current Governors
Category & appointing body
Roles & committee memberships
Date of appointment
Term of office
Declared business interests, other governorships, relationships to staff
Mr
Robert James David
Blackett
Parent - appointed by GB
Resources Committee
14/03/2022
4 years
None
Dr
Anthony Richard
Craighill
Local Authority - appointed by GB
Teaching & Learning Committee (Vice Chair)
13/10/2020
4 years
None
Mr
Jasper Jack Hillen
Dale
Co-opted - appointed by GB
Chair of Governing Body;
Resources Committee (Chair)
05/02/2022
4 years
None
Mrs
Carly
Felstein
Parent - appointed by GB
Resources Committee
25/11/2022
4 years
None
Mrs
Gillian
Lovatt-Young
Headteacher - ex officio
Resources Committee;
Teaching & Learning Committee
01/09/2014
ex officio
Director: Love Leadership Limited
Rev Dr
Diane Eluned
Rees
Co-opted - appointed by GB
Teaching & Learning Committee
14/03/2022
4 years
None
Mrs
Nikola
Sheraton
Staff - elected by staff body
Teaching & Learning Committee
18/11/2022
4 years
None
Mrs
Gwen Marie
Warr
Co-opted - appointed by GB
Vice Chair of Governing Body;
Teaching & Learning Committee (Chair)
17/12/2019
4 years
None
Former Governors
Mrs
Tracey Grace
Moore
Parent - elected by parent body
Resources Committee (Vice Chair)
26/06/2020
Resigned 12/10/2022
None
Governor Bios
Jasper Dale, Chair of Governors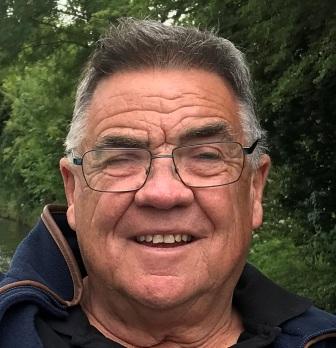 Jasper has been a governor of Shoreham Village School for about ten years, six as Vice Chair and four as Chair. His task is to chair meetings populated by professionals and oversee the many functions of the Governing Body and the School. Educated at Christ's Hospital and The City University, he graduated as a Civil Engineer and progressed from a junior engineer to area manager of a marine aggregate company overseeing Hampshire and the Isle of Wight. He then helped rescue a company specialising in security printing. 26 years later he retrained as a maths teacher at the Hayesbrook School (Leigh Academy, Tonbridge as it is today) where his other duties included teacher training, generating several new maths curricula, a year 11 tutor and a Promethian interactive white board developer. He has lived in Shoreham since 1981. He chairs both the Friends of Shoreham Church and the Horticultural Society. His true love is sailing. He is a Yachtmaster and skippers large(ish) yachts racing and cruising at home and abroad.
Robert Blackett
Rob is a barrister (called to the bar in 2004) who specialises in complex commercial disputes, often with an international element, and has particular experience of representing clients in the energy, construction and hospitality industries. Rob has also formerly taught undergraduates at University College London, worked as a judicial assistant (to Lord Clarke) and as a lecturer on the University of London's external programme. Rob is a Parent Governor and sits on the Resources Committee.
Dr Tony Craighill
Tony worked most of his life as a GP in Bromley and feels fortunate to have lived in Shoreham for nearly 25 years. He is proud that, as one of its governors for the past six years, he is part of a team that brings their knowledge, skills and experience to such a fantastic example of what a small primary school should be like. Tony is the Local Authority Governor who sits on the Learning Committee. He is pleased to be part of such a vibrant, forward-thinking primary school and thinks that this is essential to the future life of the village.
Carly Felstein
Carly is a secondary school teacher by profession, resident of the village, and mother to children at Shoreham Village School; her interest in the school maintaining its excellent reputation is both personal and professional. As such, she is thrilled to be Parent Governor of Shoreham Village School and play her part in encouraging high standards of educational achievement. She views her role as an important link between Shoreham's parent community and the strategic management of the school, and she is pleased to bring her parental perspective to matters discussed by the Governing body.
Diane Rees
Diane has been involved in education, as a learner and as a teacher, all of her life. She has taught children and adults, aged from 4 to 94, in a variety of contexts, including primary and secondary schools, further and higher education. Having initially studied for a Maths and Psychology degree, Diane taught maths before doing a postgraduate degree to qualify (and then work) as an Educational Psychologist. She is still a Chartered Psychologist and retains a strong interest in this area. As a committed lifelong learner, Diane later acquired three more degrees, including a Doctorate, although most of all enjoys learning from children and young people. Diane has been a school governor three times before, earlier in her working life but is relishing the challenge of learning how to be one again at Shoreham Village School. As well as being a co-opted governor on the Full Governing Body since March 2022, she is also a member of the Teaching and Learning Committee and is the governor for wellbeing.
Gwen Warr
Gwen has been a Governor of Shoreham Village School since 2016 and is in her second term of office. She is the Vice Chair and a member of the Learning Committee. She is now retired but was a primary school teacher for 30 years in a variety of schools in Kent and London. She has lived in the village for 29 years and is proud to be part of the governing body that challenges and supports the school to be ambitious for every pupil.